Management Team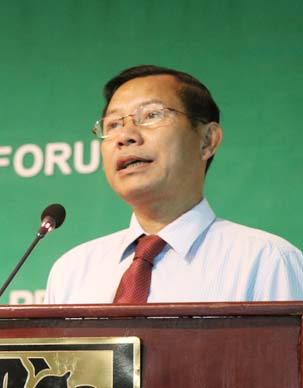 Mr.Sim Bunthoeun , Country Programme Manager, he joins us from a diverse background in community fisheries, fisheries advocacy, community organizing and CSO organizing, knowledge sharing and capacity building in the field of CBNRM and finally in more senior management positions, the most recent of which was as the first Country Director for GERES in Southeast Asia – a French NGO with programs in Cambodia and Myanmar and specializing in renewable energy, climate change mitigation and adaptation, and sustainable forest management.
He has collectively over 20 years of experience in community based work, participatory research, networking and advocacy. Aside from Geres, he has worked with the Learning Institute, Oxfam GB, Oxfam America, and the Fisheries Action Coalition Team (FACT). He is a trained nurse – worked at the Thai-Cambodia border in the early 90s and later became a community fisheries organizer around the Tonle Sap / Great Lake and from then has built a solid progressive work and experience in CBNRM.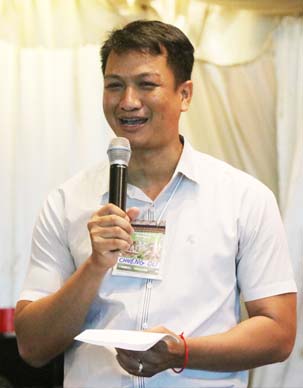 Mr. Chheng Ou, Livelihood Coordinator, he helds Master Degree of Integrated Management of Agricultural and Rural Development, Royal University of Agriculture and Bachelor Degree of Agriculture, Major Agronomy, Maharishi Vedic University. He has more than 14-year work experience on working with NGOs. He comes to NTFP-EP from Swisscontact and prior to that from Swiss Church Aid (HEKS/EPER) and Oxfam with experience in program management and implementation on Markets for the Poor (M4P), private sector linkage and partnership management on agro-technology, sustainable agriculture/value chains, and emergency food security and DRR/CCA initiatives.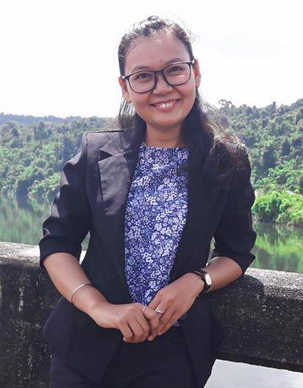 Ms. Seng Tharin; Finance & Administrative Coordinator,
comes from diversify experiences in working with both NGOs and government Sector for more than 7 years. She has been working with non-profit-sector; Cambodian Living Arts (CLA), for more than 4 years and with government sector for Land Allocation for Social and Economic Development Phase II Project (LASEDII) at Ministry of Land Management, Urban Planning and Construction (MLMUPC) and IP3 Project at Ministry of Interior (MOI) for over 3 years in field of Finance and Admin. In this sector, she manages, facilitates and coordinates with line Ministry, Ministry of Economic and Finance, national and subnational team, as well as with donor which fund by World Bank, EU, UNICEF, SIDA.
Ms. Tharin holds a bachelor degree in Banking & Finance from Norton University and bachelor degree in Teaching English to Speakers of Other Languages (TESOL) at Paññāsāstra University of Cambodia.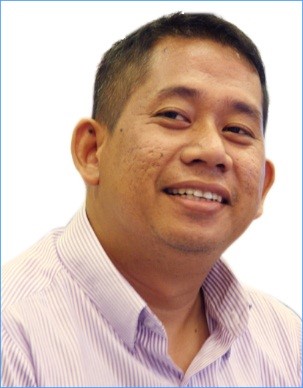 CHHOENG Soviriya , Networking and Policy Coordinator
Mr. Chhoeng Soviriya has finished a Master degree of Natural Resource Management (NRM) at Royal University of Agriculture (RUA) in 2013 came up with bachelor of agriculture science from Maharishe Vide University (MVU). Soviriya has more than 12 years experience in the field of natural resource management (NRM), DRR/CCA, agroforestry and CSO engagement. Furthermore, Soviriya also has some experiences on researching skills and network building particularly in the areas of forestry sector.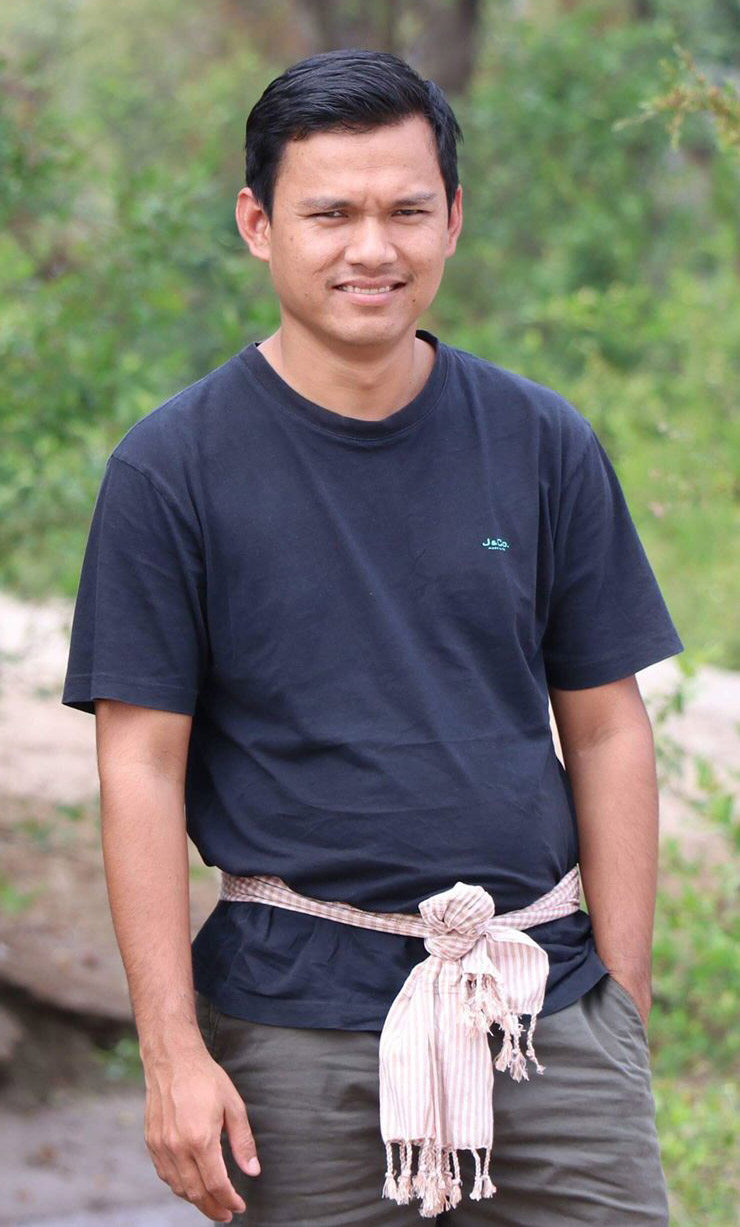 Nob Vannarith, Aria Coordinator, Kratie Province
Mr. Nob VANNARITH was growth up from volunteer work with a local NGO in his hometown, Kampot province, Cambodia. He joined with NTFP-EP in mid of April 2016 as Provincial Coordinator under the Partnership for Forestry and Fisheries (PaFF) based in Kratie province. He has more than 7 years' experience, including management level and in the field of community fishery, community enterprise, community based ecotourism development and road safety sector. VANNARITH received his bachelor degree of Business Management majoring in Human Resource Management from University of Management and Economics and a Master of Development Management (MDM) from Norton University in Phnom Penh, Cambodia.

Component Lead
Mr. KOUY Socheat, Communication Officer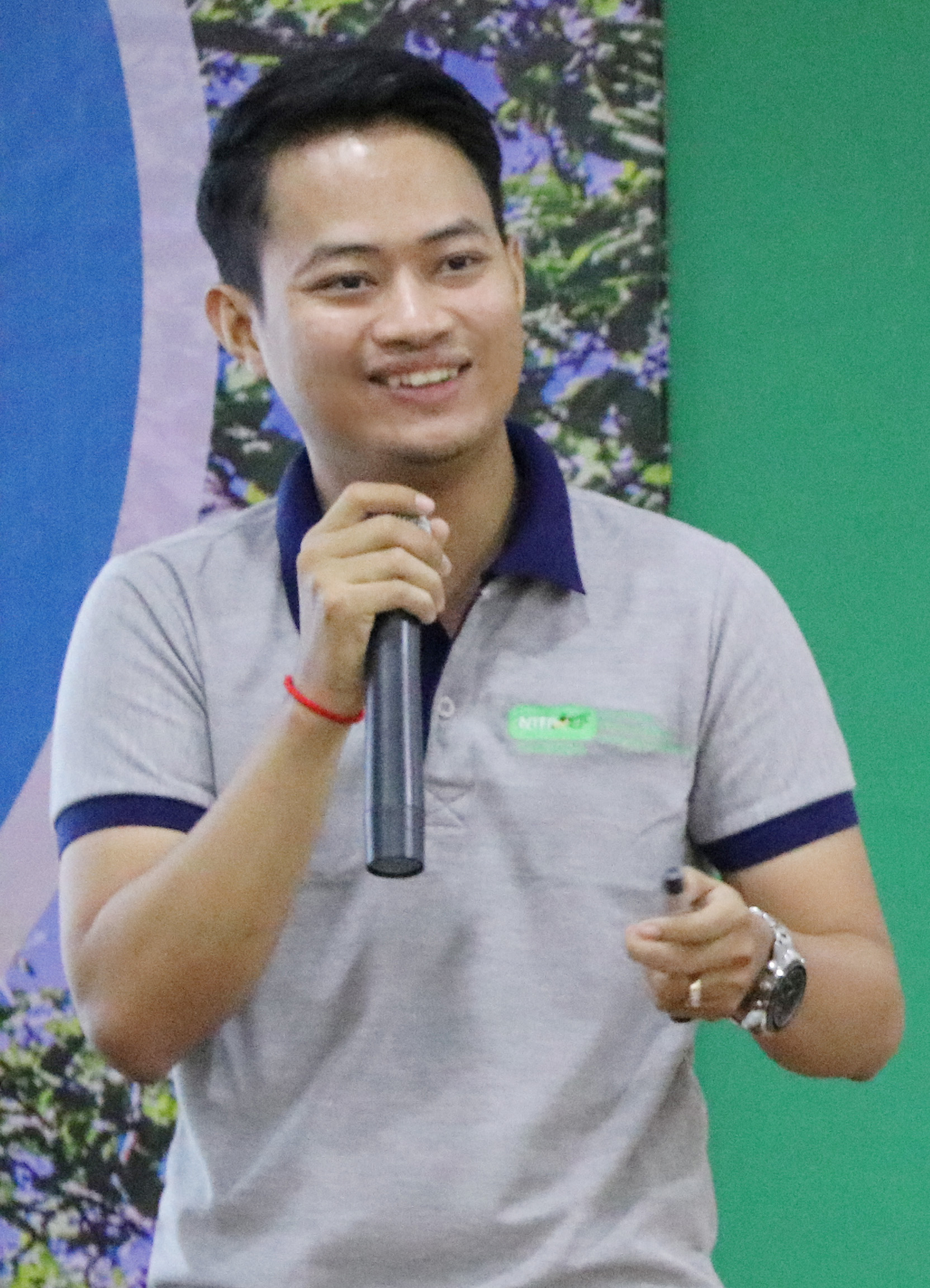 Mr. Kouy Socheat has started with NTFP-EP in June 2016, earned his Bachelor degree of Computer Science from Royal University of Phnom Penh. He has about 7 years experience in IT and Communication in Cambodia working with number of NGOs and Government. Beside his academic background, he also attended the 'Strategic Plan, Monitoring and Evaluation' at Save the Children, 'Citizen Journalism and Social Media Training' at International Republic Institute. Socheat previously worked as a Communications Officer at the Arbitration Council of Cambodia, as an IT and Communications Officer at the Youth Council of Cambodia and as an IT and Web Developer at the Ministry of Agriculture.